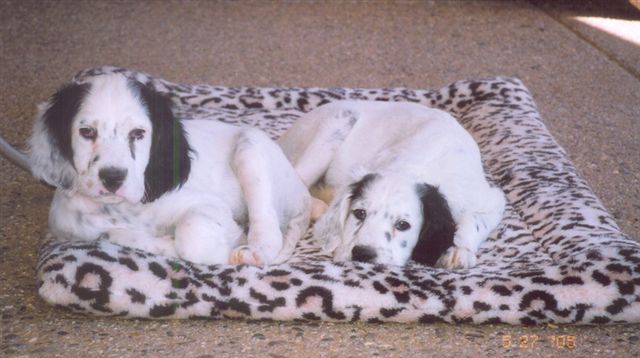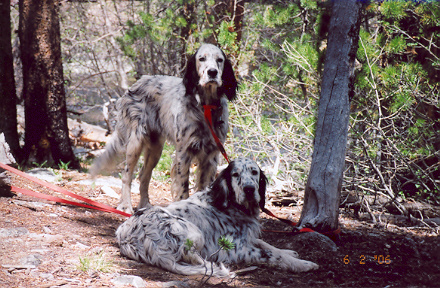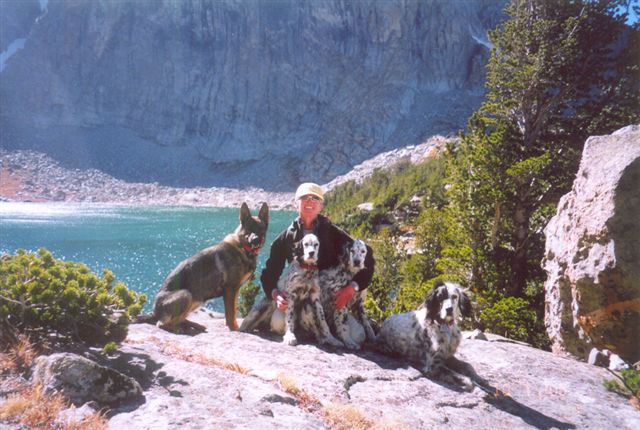 Maggio 2005
Briar e Jack da cuccioli riposano tranquilli in casa in Wyoming.
The puppies Briar and Jack rest quiet in their house in Wyoming
June 2006
Briar e Jack a circa un anno di età.
Jack il Rattlesnake, il serpente a sonagli, perchè morsicato due volte da questi serpenti, ma i cani sono vaccinati contro il morso di questi rettili e il vaccino funziona molto bene.
Briar and Jack one year old.
Jack is called also Rattlesnake because twice bitten by rattlers. But the vaccination works very well
Carolyn Orr con i suoi cani. Tazz una lupa cecoslovacca, Briar, Jack e il fratello maggiore Bravo
Mrs. Carolyn Orr with her dogs. Tazz a Czech German Shepherd, Briar, Jack and Bravo the older brother of the two puppies.
Foto ricevute da Carolyn Orr che vive nel Wyoming USA.
Photos received from Mrs. Carolyn Orr, who lives in Wyoming USA